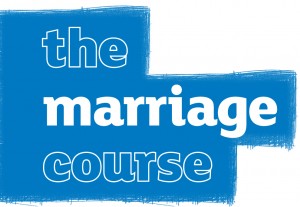 The Marriage Course Starts 5th October at Uplyme Church.
Regular check-ups help a car run smoothly and reduce the risk of breakdown.   The best sports professionals spend hours being coached and perfecting their technique.  The greatest achievements in life take practice, training and dedication. It is the same with marriage. A strong, loving and lifelong relationship doesn't happen by chance. It takes effort and dedication to keep the fun and romance alive. We can all learn how to make even the happiest marriage better.
The Marriage Course is for any couple who want to invest in their relationship, whether they have been together for a short or long time, whether they have a great relationship or may feel they are struggling.
Starting on Friday 5th October at 7p.m. in Uplyme Church using material from 'The Marriage Course', a course now run all over the world,  it's a great opportunity to spend seven Friday evenings of quality time together and it's really fun.  Each week will start with a meal (£5 each), followed by a DVD with opportunities to discuss things privately with your partner (so guys, don't worry you won't be asked to bare your soul to everyone!).
To book your place ring Uplyme Church office 444499.  Everyone welcome!