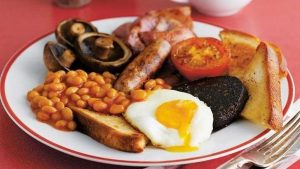 Blokes' Breakfast renamed Men's Brunch Society
Disrupted due to COVID-19 restrictions, we have resumed from Feb 2023.
Once a month on a Saturday from 10.45am a group of men ( up to 25 in number) meet at The Talbot Arms in Uplyme for a fry-up and a talk from a speaker. It is a great way to get to know each other, bring along friends, learn something from the speaker and generally have good conversations over a filling Saturday brunch!
If you would like to come along please contact Martin Wells on 01297 444289.
Cost is £10 and thoroughly worth ever penny.