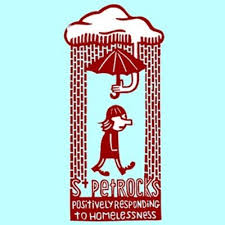 On October 5th we will be holding a Harvest Worship. This year we are collecting items for St Petrock's Exeter, helping to feed those without a home. Donations can be left in the chancel. Thank you all for your support and sharing your gifts with those in need this harvest.
A Guide of Most Wanted Items:
Instant coffee, Sugar (white, granulated), Instant hot chocolate, Orange squash, UHT / Longlife milk (with at least 5 months' shelf-life)
Cereals, Porridge oats
Tinned tomatoes, Tinned potatoes, Tinned vegetables, Tinned fruit, Tinned corned beef, Tinned ham
Oxo cubes, Gravy granules, Brown / tomato sauce, Pasta sauces, Curry sauces, White pepper, Plain / self-raising flour, Cooking oil, Custard powder
Rice pudding, Evaporated milk, Golden syrup, Honey, Jam, Marmite
 Toothpaste, Toothbrushes, Shampoo, Shower gel, Roll-on deodorants, Disposable razors, Shaving foam, Feminine hygiene products
Washing up liquid, Scouring pads, Washing powder, Kitchen anti-bac spray, Anti-bac handwash
In addition to the above (mainly food) items they St Petrock's would also be very grateful for:
Sleeping bags, Sturdy rucksacks, Thermos Flasks, Dog leads
Underwear, Socks, Jeans (particularly men's jeans with smaller waist sizes), Sturdy outdoor shoes/boots (particularly men's)
Please note: We can only accept small quantities of fresh vegetables / fruit for storage reasons and cannot accept windfall apples.