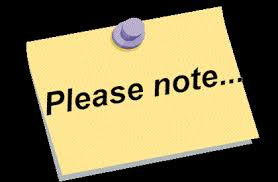 Two notes from the admin today:
1. A person has reported the Worship Rota as "innappropriate" to google. I have requested a review to resolve this, however, for the time being the worship rota is unavailable online. There is a paper copy in the porch or you can contact the admin at administrator@uplymechurch.org.uk or 01297 444499.
2. The office will be closed Thursday 11th September. It will be open again on Friday 9am-1pm.