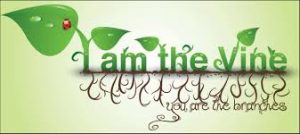 This Sunday Cafe Church meets at 9:30am with worship starting at 10am with the theme "Miriam – Criticism and gossip" and reading Numbers 12.
At 3pm we invite you to our Memory Worship, a service for those who forget and their carers. This is a shorter, gentle service followed by refreshments.
At 6pm our more traditional and reflective evening worship will start with the theme "Jesus the True Vine" and reading John 15: 1-8. Communion will be during evening worship.