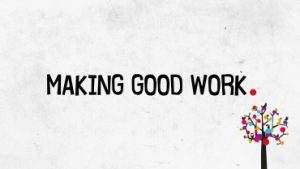 Welcome to another week of summer worship and superheroes holiday club! If you missed previous weeks, not to worry it's running all summer with different themes each week. We start at 9:45am on Sunday 23rd July -3rd September. It's a relaxed service for the whole family with refreshments available, including some delicious brioche.
This Sunday's Summer Worship theme is "Making Good Work", the reading is Colossians 3:23-24 and we'll be discussing 'Jesus says, "I am the vine, you are the branches… apart from me you can do nothing." (John 15:5) We know that lots of people do lots of things quite well without any prayer or conscious reference to God, so what might Jesus mean here?'
Evening worship at Uplyme Church is still at 6pm over the summer and each week we will have communion during this service. The evening theme this Sunday is "John's Signs – Healing the Official's son" and the reading is John 4: 46-54.