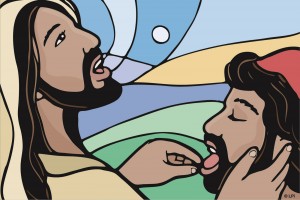 This Sunday is HARVEST. We are collecting for St Petrock's Exeter. The full list of items are on the noticeboards and on the website. Think warm clothing, boots, dog leads, sleeping bags, non-perishable food items. During this time of plenty it is important to give to those in need. All gifts can be left in the chancel. Thank you for your generosity.
Morning worship will be at 10am. The theme is Mark 7 – Jesus Reaches Out to All, with a reading of Mark 7: 24-37. Communion will be held during morning worship.
The evening worship is a more peaceful and reflective worship, with the same theme, with an additional reading of Psalm 65 and music provided by the Festival Choir, starting 6pm.