Part of the mission of Uplyme Church is to support other churches within the local Uplyme and Lyme Regis area, within the Honiton Deanery and within the Diocese of Exeter.
We are active members of the Diocese of Exeter
We are active members of the local Honiton Deanery (through chapter, coastal group and synod meetings).
We contribute fully to the diocesan common fund – to support all the churches in the diocese.
We engage in any local Churches Together initiatives – e.g. Women's World Day of Prayer, ecumenical worship, etc.
Diocese of Exeter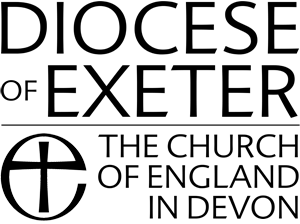 In the Church of England the whole of England is divided into areas called diocese.  We are part of the Diocese of Exeter and the diocesan offices are in Exeter (near to the cathedral).  The diocese offer us pastoral and legal support through our bishops and archdeacons.  They offer us support for our historical church building, schools, training as well as support in all sorts of other areas.
Common Fund
The simplest way in which we support other churches is through our contribution to what is called the Common Fund.  This is a 'common purse' that is administered by the Diocese of Exeter.  It is from this fund (and from some other sources of income) that the Diocesan support staff and church ministers are paid.  With this fund we ensure that every person in Devon has access to the good news of Jesus and pastoral care through a local church.
Honiton Deanery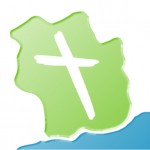 The Diocese of Exeter is divided into areas  called deaneries.  Uplyme Church is part of the Honiton Deanery here in East Devon.  The Deanery has regular meetings called Deanery Synods.  Through the vicar and our Deanery Representatives, we support the wider work of the Deanery, collaborating on projects and contributing to the life of the church.
Lyme Churches
We work closely with the Lyme churches – Lyme Regis Parish Church, Lyme Regis Baptist Church and Bethany Chapel.