Silent Auction    Saturday September 27th 2014
Raising Funds for Disabled Toilet facilities at Uplyme Church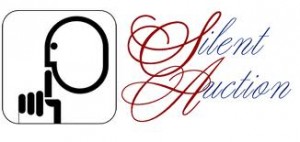 As many of you will be aware the church is open from dawn until dusk every day of the year and is used by the community and the primary school throughout the week. It is also visited by many tourists who either have former connections or are walking one of the local footpaths.
Sadly the church is still without a disabled toilet facility. Indeed there is just one aged tiny unisex toilet at the back of the church.
So we are making a determined effort to try and raise sufficient funds to improve and extend the toilet facilities which we know will be much appreciated by the local community, visitors and church members.
One aspect of the fund raising will be a silent auction in late September. We would be most grateful if there is anything you could offer for the auction (either a service or an item).  Examples of the list so far include tickets for local attractions, baby-sitting, 3 course home cooked meal for 4, a flower arrangement, cut and blow dry, 2 dozen speciality cup-cakes, compost, a dress made and fitted, piano or singing lesson, fishing session and more! Local businesses such as Travis Perkins, Making Waves, Uplyme Garage, Amid Giants and Idols, Black Dog Tearooms, Seaton Window Cleaners, Liberty and Family etc have  already offered support   No item or service would be too small especially if it's something often needed and no treat would be too big!  Items will need to be in new or nearly new condition and transportable to Uplyme Church.  If not sold they will need to be collected.
Please put your thinking caps on, especially as many of you will have some great ideas.
Offers of items, services to either Carol Linsley  – 442358 or carol.linsley1@googlemail.com
Or Anne and David Hardman- 444799 or anne.uplyme@gmail.com.
Please look out for further details in the next issue of the Parish magazine.